Our Story
SPRUSE began as a single owner operated cleaning service in Seattle Washington, by our Founder Austin Stride. He took his passion for cleaning and obsession for detail to customers' homes. Building one of the fastest growing cleaning companies in Washington via Yelp 2020.
Using products he found in stores he discovered a high request for green cleaning products when cleaning. The problem he found was the lack of green cleaning products, and if they were labeled "green" they were actually far from. Using Sulfates, Parabens, and green washing their ingredients.
This inspired Austin to develop what is now SPRUSE, an eco-friendly & Sustainably driven house cleaning product line. Bottled in 100% Recycled aluminum with a truly superior and transparent ingredient list.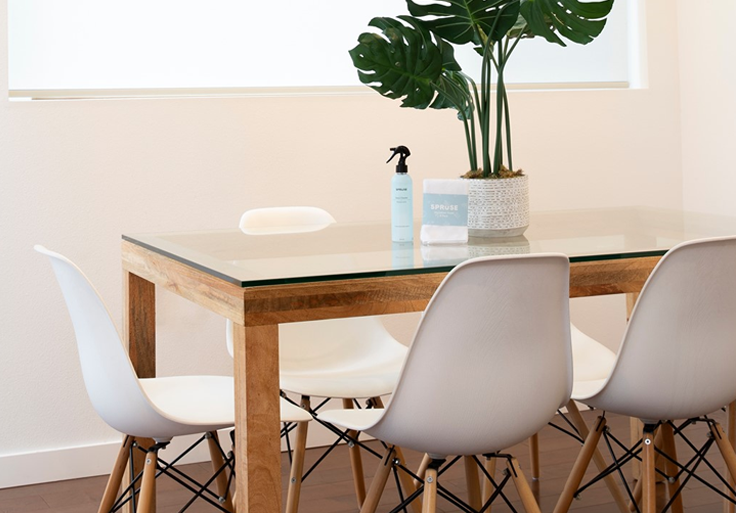 What truly separates SPRUSE from other household names was the testing done. We hand tested our Hand and Dish soap, and Glass and All purpose cleaner in over 8,000 real homes. Which in total is over 32,000 different surfaces. Figuring out how to achieve the best finish, with the best scent, with the safest ingredients. The best part Achieving a low cost giving value back to our community and loyal customers.
With all this being said, we can confidently say that we guarantee a wonderful and fun cleaning experience when you purchase and support SPRUSE. While practicing great cleaning practices, you will be practicing minimizing your footprint in purchasing harmful toxic single use plastic products.
So when we say SPRUSE is a cleaners, Cleaner. Coming from a team of house cleaners, it's nothing but true. And we hope you enjoy cleaning your home just as much as you love seeing it clean.